COMMUNICATIONS DESIGN
There is no one way to practice Communications Design. At Pratt Munson, we see it as a close alignment of thinking and making. In today's image-centric world, the demand for design is rapidly growing, encompassing graphic design, illustration, advertising art direction, and branding.  

 Getting your start at Pratt Munson sets you up for success. Pratt Institute is home to one of the finest communications design programs globally, producing talented illustrators, advertisers, and graphic designers sought after for their exceptional skills and creativity. The comprehensive curriculum develops hands-on expertise, sharp visual acuity, critical thinking, and social consciousness, positioning graduates for success in the job market.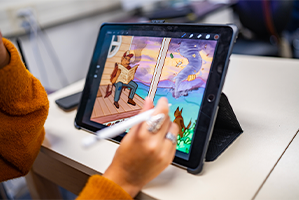 GRAPHIC DESIGN
The Graphic Design program equips students with the essential skills to effectively convey ideas and solve conceptual problems while mastering technical expertise. From websites to mobile apps and product packaging, you'll learn to create visually compelling solutions across various media platforms, using cutting-edge technology and software, while embracing the flexibility to specialize in your preferred graphic medium.
ILLUSTRATION
Illustration is a purpose-driven creative discipline. While employing tools utilized in painting, photography, animation, graphic design, and other fields, our Illustration program focuses on creating imagery with the intention of conveying precise meanings and messages. With an emphasis on purposeful visual storytelling, you'll develop the skills to communicate effectively through your illustrations, regardless of the medium.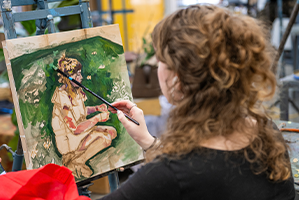 FINE ARTS
Fine Arts largely influences the information of our contemporary visual imagination. The world is revealed through the hand, mind, and expression of the artist. The contributions of the fine arts are as significant in understanding a culture as knowing its technological achievements. Whether it is Jewelry, Painting, Drawing, Printmaking, or Sculpture and Integrated Practices, many of the skills learned in studying fine art in college, such as problem solving and conceptual thinking, are the basis for successfully navigating all aspects of life.
PHOTOGRAPHY
Studying strong photographic practices and discourses in analog and digital processes, we prepare you to actively contribute to culture and society as leaders in the photographic arts and applied industries.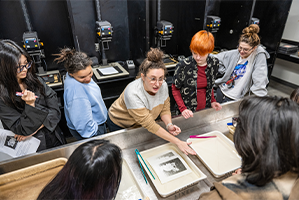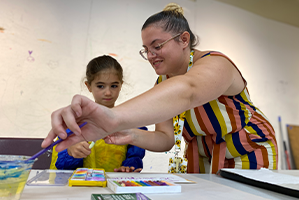 ART AND DESIGN EDUCATION
Address complex social issues, experiment with new ideas and materials, and shape art and design's role in social change and transformation, in collaboration with schools, community, and cultural organizations.