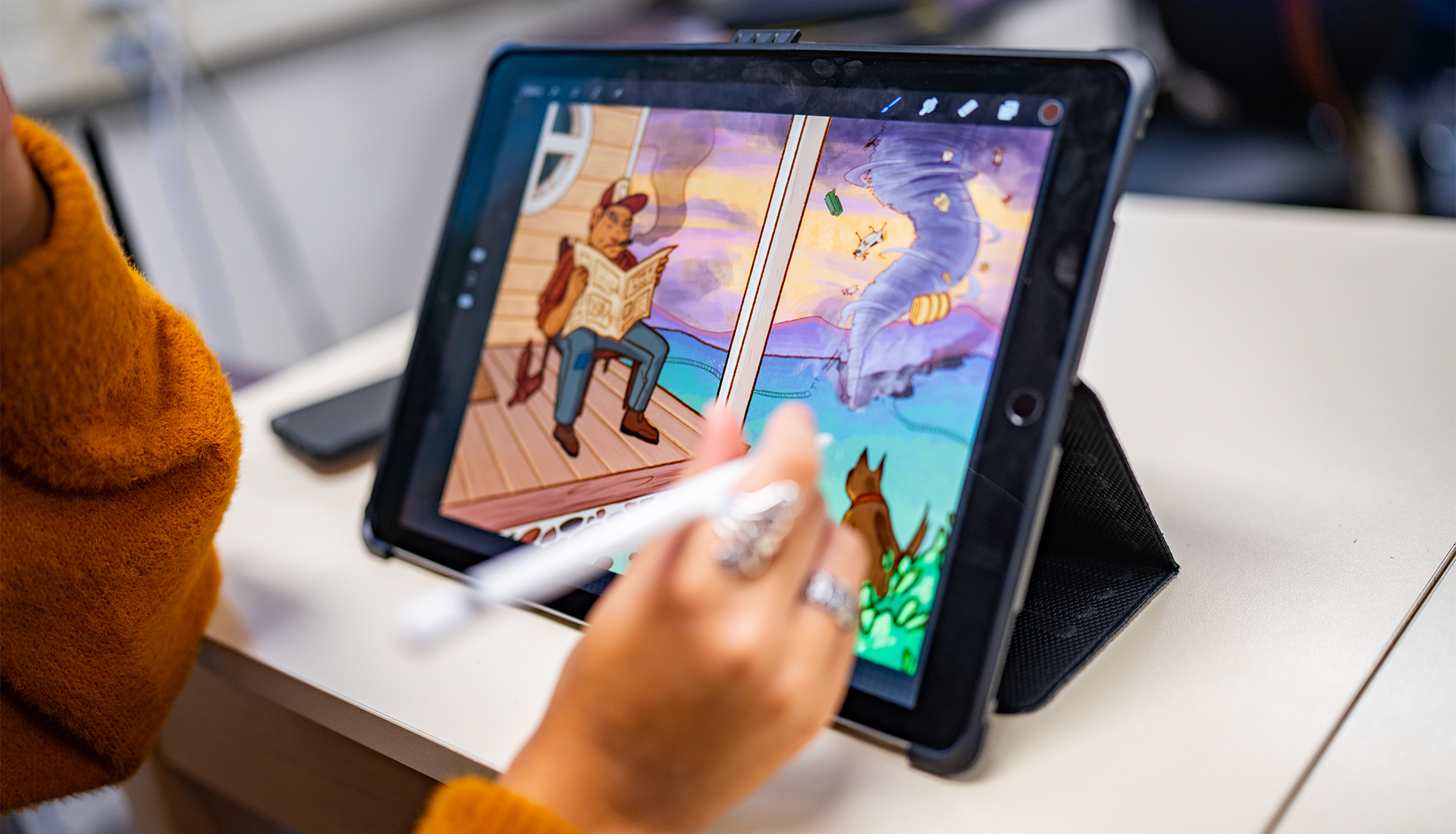 Illustration
At Pratt Munson, Illustration is a purpose-driven creative discipline. While employing tools utilized in painting, photography, animation, graphic design, and other fields, our Illustration program focuses on creating imagery with the intention of conveying precise meanings and messages
With an emphasis on purposeful visual storytelling, you'll develop the skills to communicate effectively
through your illustrations, regardless of the medium. 
Our faculty, composed of experienced professional artists, will guide you in honing your artistic voice and conceptual thinking, ensuring that your illustrations possess both aesthetic excellence and meaningful impact.
Illustration
The Illustration emphasis on our campus offers students a range of studio courses that delve into subjects highly pertinent to visual communication.
These courses provide an in-depth investigation into the use of the image as a tool for transmitting messages and telling stories. Students will explore the use of visual rhetoric, composition, editing, context, sequencing, scale and other design fundamentals, all in the service of a concept or narrative. Additionally, our major fosters a culture of experimentation, encouraging students to explore diverse technologies, platforms, and techniques throughout their studies. 

Illustration courses taken on our campus explore narrative storytelling, character development, editorial illustration, animation and motion graphics, and more. By engaging in these courses, students can expand their expertise and gain hands-on experience in various mediums within the realm of illustration.
Learning Outcomes 
In the Communications Design BFA program students will undertake a course of study where they will work towards:
+ Developing a professional, responsive and interdisciplinary perspective on the role of design and the designer and their relationship to economic, social, ecological, historical and political system
+ Engaging with form, systems, experiences and interactions as intersecting modes of knowing, thinking, making and being, and the implications on people, communities and environments across scale
+ Situating making practices, research and theory in response to the legacies of design history and to global, local and personal narratives
+ Demonstrating fluency in challenging the use of tools, technologies and materials across media in consideration to the value systems they embody
+ Practicing exploration and experimentation of the interplay between thinking and making towards developing a diverse body of work