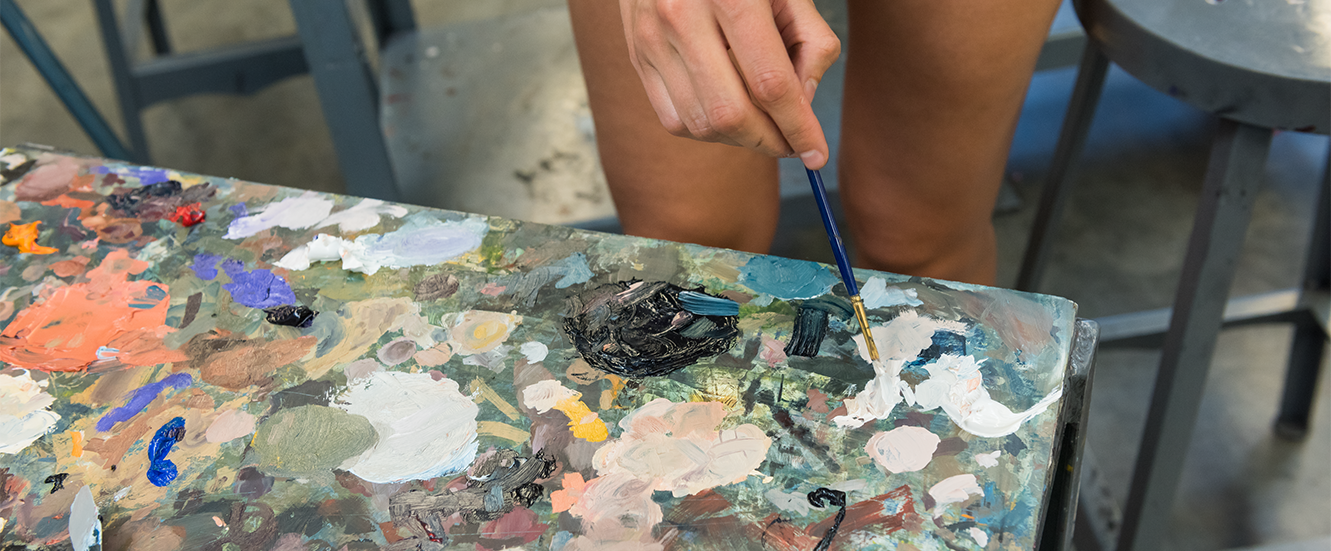 Painting
Develop a sense of purpose while learning to express ideas effectively through visual language and a mature studio practice.
 
Our program intentionally embraces diverse styles and working methods, from direct observation from life and
photographs to making work entirely driven by abstract ideas.
Painting
All first-year students take the Foundation program's core curriculum, along with required art history and liberal arts courses, and begin the fine arts major curriculum in the fall of the second year. While continuing with their required art history and general education coursework, second-year students take more focused courses in their chosen area of emphasis, whether painting, drawing, printmaking, sculpture and integrated practices, or jewelry. In addition to their studio requirements, all fine arts students take a series of departmental seminars that address social, historical, and critical issues in contemporary art.
Learning Outcomes 
+ Understand basic design principles, concepts, media and formats, and the ability to apply them to a specific aesthetic intent;
+ Have functional knowledge of the traditions, conventions and evolutions of painting as related to issues of representation, illusion, and meaning;
+ Have the knowledge and skills in the use of basic tools, techniques and processes sufficient to work from concept to finished product;
+ Be familiar with historical and contemporary movements and issues in the field of painting;
+ Understand the expressive possibilities of various media and the diverse conceptual modes available to the painter;
+ Be able to work independently and develop a final project related to the exhibition of original work