At Pratt Munson, a significant aspect of your journey involves transitioning to the Pratt Institute in your Junior year. Following two years of establishing a solid foundation, refining your artistic skills, and fostering connections within the Pratt Munson community, students collectively make a seamless transition to the Brooklyn campus.
Pratt Munson and Pratt Institute collaborate for a smooth transition. A group trip to the Brooklyn campus is organized during sophomore year, allowing students to tour, meet faculty, and explore your departments. In your last semester, offices from both institutions coordinate to prepare you for junior year in Brooklyn, including informational sessions discussing housing, financial aid, study abroad, class registration, and more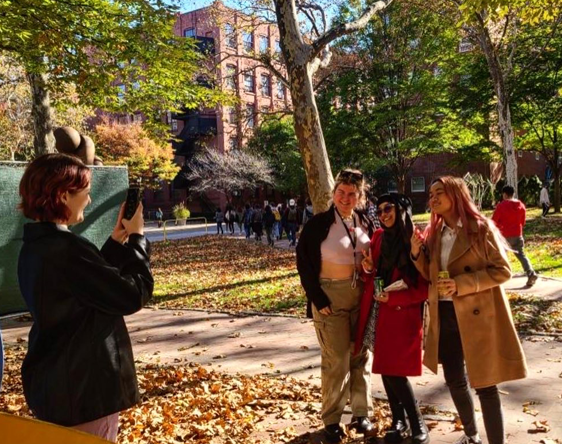 How does it work?     
Relocating to the Brooklyn campus is a seamless process without the need for an application. Around 95 percent of students choose to relocate. If you remain in your enrolled major at Pratt Munson, you will automatically start as a junior in your program. Meeting all degree requirements allows you to complete your bachelor's degree in two years. Graduation results in a degree awarded by Pratt Institute. It's important to complete the first two years at Pratt Munson before relocating, as relocation after just one year is not permitted.
Note: Eligibility for relocation requires a minimum of 54 credits at Pratt Munson, with a maximum of 60 credits. Any outstanding credits must be in General Education or History of Art and Design. First-Year and Sophomore level studio courses must be taken at Pratt Munson.    
 
Changing Your Major at Brooklyn
If you decide to change your major when you relocate to Brooklyn, you will not complete your degree in two years. Changing your major will add at least one additional year because of the difference in curriculum beginning your sophomore year. Changing your major to fashion will require four years at Brooklyn, and Architecture is a completely different curriculum and will require a total of five years on the Brooklyn campus.
Note: In order to request a change of major upon relocation to the Brooklyn campus you must be in good academic standing (minimum cumulative GPA of 2.0 or higher) at Pratt Munson. Acceptance to a different program at the Brooklyn campus is not guaranteed, but departments make every effort to accommodate you. Contact the Pratt Munson Registrar (gpham@mwpai.edu), for more information.