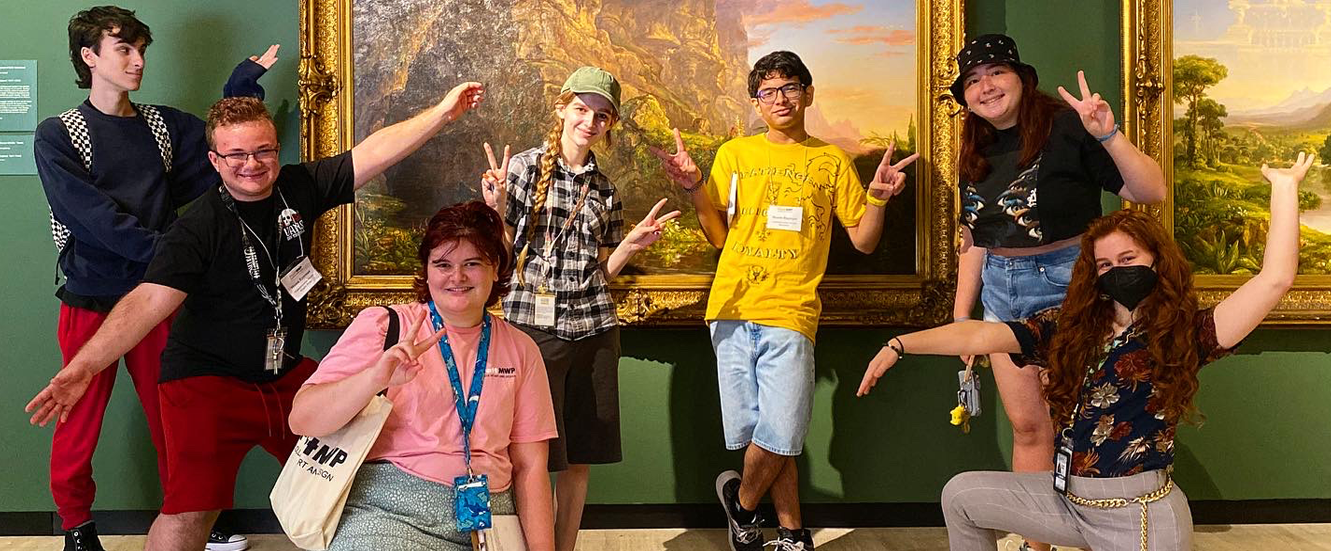 Accepted Students
Congratulations on your acceptance to Pratt Munson!
On our campus, you will find community, belonging, and a supportive environment where students can thrive and become strong and successful artists.
Joining the Pratt Munson community is an important first step in
the start of your art career.
Ready to take the next steps?  
Secure your spot by submitting your enrollment/housing deposit! Deposits can be made anytime, and are due no later than May 1, 2024.
A $300 non-refundable enrollment deposit and $200 non-refundable housing deposit are due by the above deadline for all first-year and transfer students to hold their place in our program and guarantee housing placement.
Steps to Deposit
Students will be required to create an account for the Nelnet payment portal and have their Pratt ID number available. Your Pratt ID number is included in your acceptance letter.
After creating an account students should select the option to "Make a Payment." Here, students can submit both their $300 enrollment deposit and $200 housing deposit for the Fall 23 term. After entering the deposit information students will select their payment method.
The following processing fees will apply
Checking or Savings Account - no fee
Credit Card-up to 2.85%
Debit Card-up to 2.85%
Once your deposit has been submitted online, a payment confirmation will be immediately emailed to you. Please save this receipt for your records.
Note: Please protect yourself against financial scams by phone and email, by people posing as government agencies or schools, and never make payments or share personal information with a source you do not know or trust. Pratt Munson or any government agency will never ask you to complete payment immediately without the ability to verify its validity.
Deposit by Mail
Only when submitting your deposit online is not an option. Checks should be made payable to Pratt Munson. Complete the Enrollment-and-Housing-Form and return it along with payment to:
Pratt Munson Admissions
310 Genesee Street
Utica, NY 13502
Save the Date for Admitted Students Day!
Come and join us on Saturday, April 20, 2024, as we commemorate your achievements at our Admitted Students Day on our campus. This exciting event is designed to provide you with a comprehensive experience, including a guided tour of our beautiful campus, one-on-one meetings with our esteemed administrative staff and faculty members, department presentations, entertainment, and delectable refreshments. Stay tuned for the registration link, which will be available soon. We can't wait to welcome you!
ACCEPTED STUDENT RECEPTION SCHEDULE (Tentative)
9:00 am - 10:00 am: Check-in and Refreshments - Museum of Art Building
10:00 am - 10:45 am: Welcome, Anna D'Ambrosio, President and CEO, Max Shangle, Dean of the School of Art. Find out what student services are available to you through a discussion with our Student Life Director, Tiffany Varlaro, and a student panel. Sinnott Family Auditorium
10:45 am - 11:30 am: Faculty meet & greet - Studios/Classrooms
11:30 am - 12:30 pm: Campus tours
12:30 pm - 1:30 pm: Closing Reception - live music performed by current students, refreshments, and giveaways.
Have your questions answered by administrative staff, or enjoy a brief info session from museum docents on artworks from our Museum of Art permanent collection.
Can't make it to the Accepted Student Reception? Check out our Instagram, @prattmunsonutica, to get an inside look at the event!
Registration for the accepted student reception is required. 
Deferring to Another Term
If you decide to defer your enrollment/application to the following term please email admissions@prattmunson.edu to notify us of your decision. The enrollment deposit of $300 is required to defer to the following term, securing your place in the program and any merit award scholarship you received.
During deferment, students are not permitted to enroll full-time in another school. If twelve or more college credits are during deferment you'll need to reapply and submit all additional transcripts. Placement and scholarship will need to be reconsidered.
Requests for deferral must be submitted before August 1, 2023.
Already deposited?
Please visit our Admitted Students page.